When you first look at it, Japanese Fashion house Issey Miyake and talented Finnish glass artisans Iittala are very unlikely product collaborators. But they both share the same core values of functional and amazing design combined with faultless craftsmanship.
They also share the same passion for sculpted and delicate lines which makes their collaboration all the more brilliant. Issey Miyake's usual tagline tight pleats instead appear on some very elegant fluted vases made out of glass, placemats and napkins and cushions  alongside some plain cups and plates combining a complex mix of soft pastels, consisting of grey and emerald tones.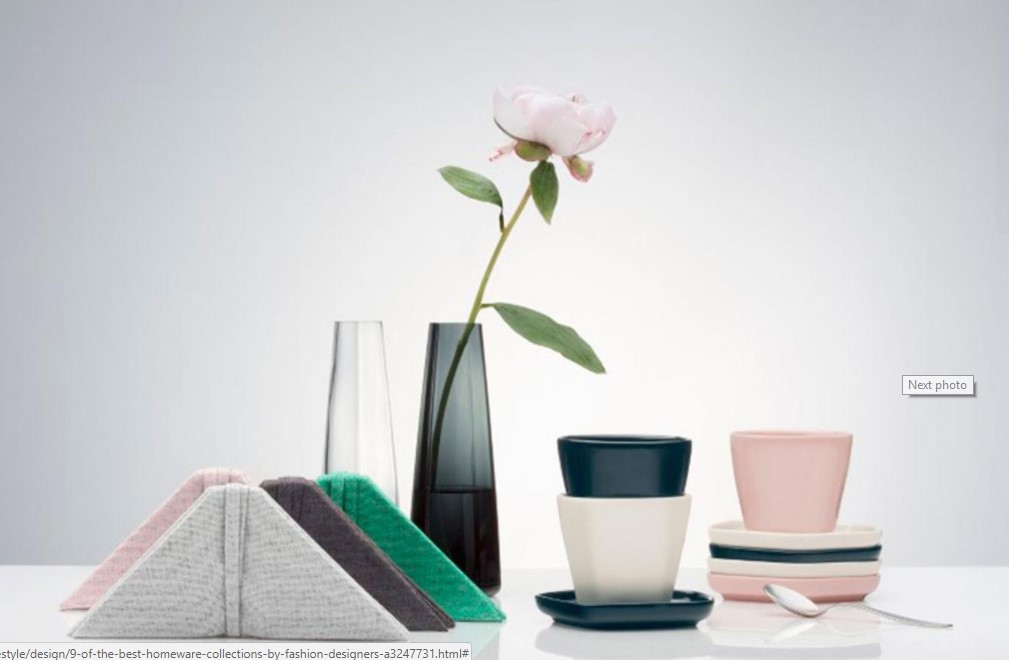 Henry Holland of House of Holland fame has recently entered into the designer homeware arena. He has joined up with the well known high street retailer Habitat and between them they have launched a psychedelic collection which is derived from the wild interiors from the film Fear and Loathing in Las Vegas.
Habitat's trusty Abel sofa has been garnished in an exotic Paradise Leaf print by Mr Holland, and various animal prints, bugs and funky stripes comb across cushions, amazing throws and a real piece de resistance rug. Truly marvellous stuff!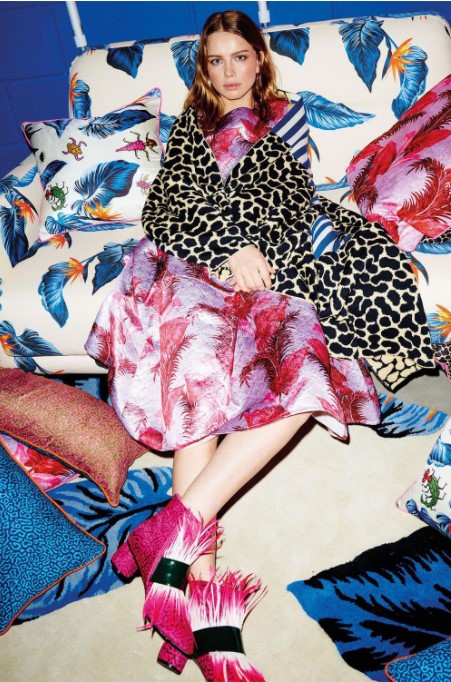 As creative director and son of the founder of The Conran Shop (Terence Conran).Jasper Conran certainly knows his designer homeware. Terence was one of the earliest fashion gurus to work closely with homeware brands to produce partnership products, which they did, very well.
Wedgewood and the Conran brand have collaborated closely for decades, and their most recent works include the Tisbury collection shown here. Timeless, elegant and understated this china wont date as with all Conran designs, it is programmed into his DNA.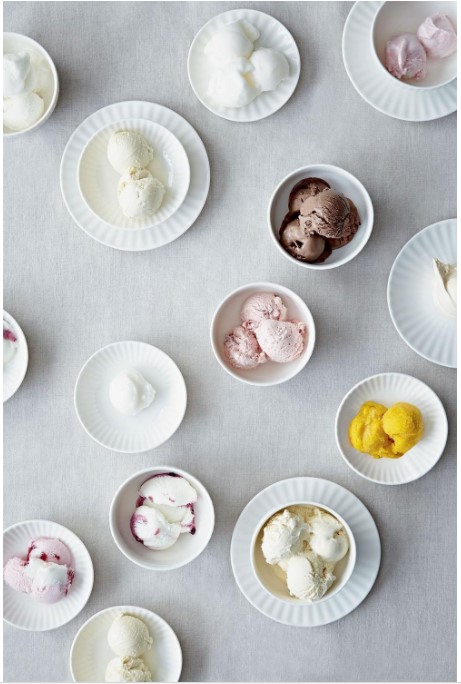 Angelpoise and Sir Paul Smith are big hitters when it comes to British exports. They have combined once again after their successful desk lamp project , the type 75.
This time, Sir Paul has modified the lamp and given it a paint job in a bold palette of blue, grey, racing green and orange! It works well and enhances the designs lines and poise very nicely.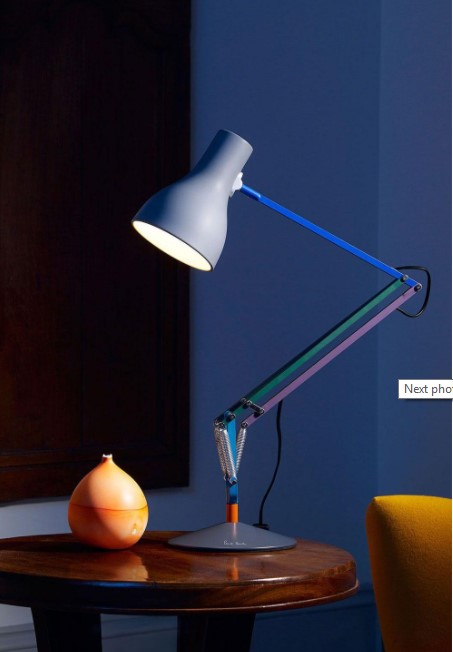 Matthew Williamson is renown for boho glamour and has partnered with the eminent wall cover and textile outfit Osborne and Little to produce some decadent patterned prints! Opulent and bright they are positively bursting with life incorporating wild jungle foliage, wild flora birds and feathers. You really can enter paradise with this beautiful wallpaper and fabric mixup.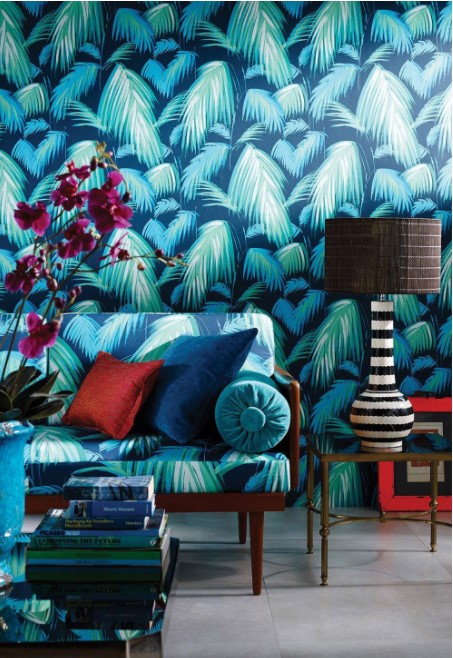 Made even more famous by being the label of choice in Ab Fab, Christian Lacroix has teamed up  with the renown interiors brand Designer's Guild to suage his talents into their creations with his maximalist designs!
Focusing on the fashion house's 1980's stylistic creations the designs are wild! Clashing prints, bouncing colours and lots of contrast. 100% not a range for the subtle or simpering. The range covers various wall coverings, cushions, rugs and fabrics and more.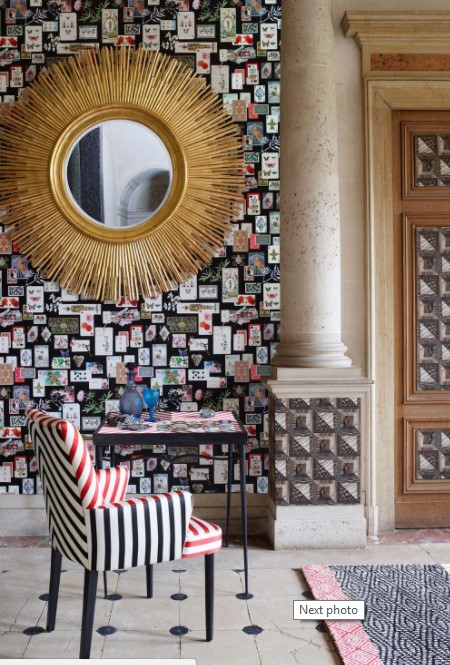 Ghost made their name with slip dresses and cut down bias gowns in the 1990's. Their new collaboration with Sera Hersham-Loftus (or Sera of London) is inspired by Ghosts ever airy lingerie like designs. The collection comprises pretty much anything you may need to make a luxurious vintage boudoir, complete with silken cushions, lots of lace and frills and of course the ubiquitous red roses.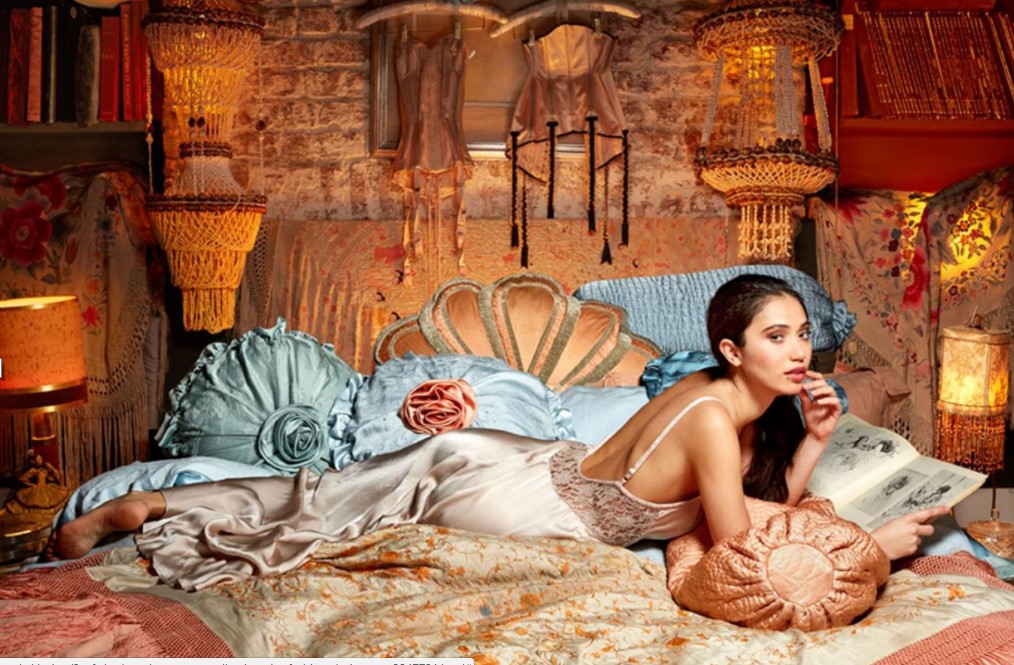 Kenzoe Maison has diversified into a funky bedding range that stays true to their catwalk roots. Bold colours and complex prints combine to make for some truly stunning bedlinen. Their usual tiger logo isn't present on the linen which is a bonus as otherwise it would divert the eye from the iconic designs, but if you can't resist, the do Leopard style towels and bath robes to keep everyone happy!