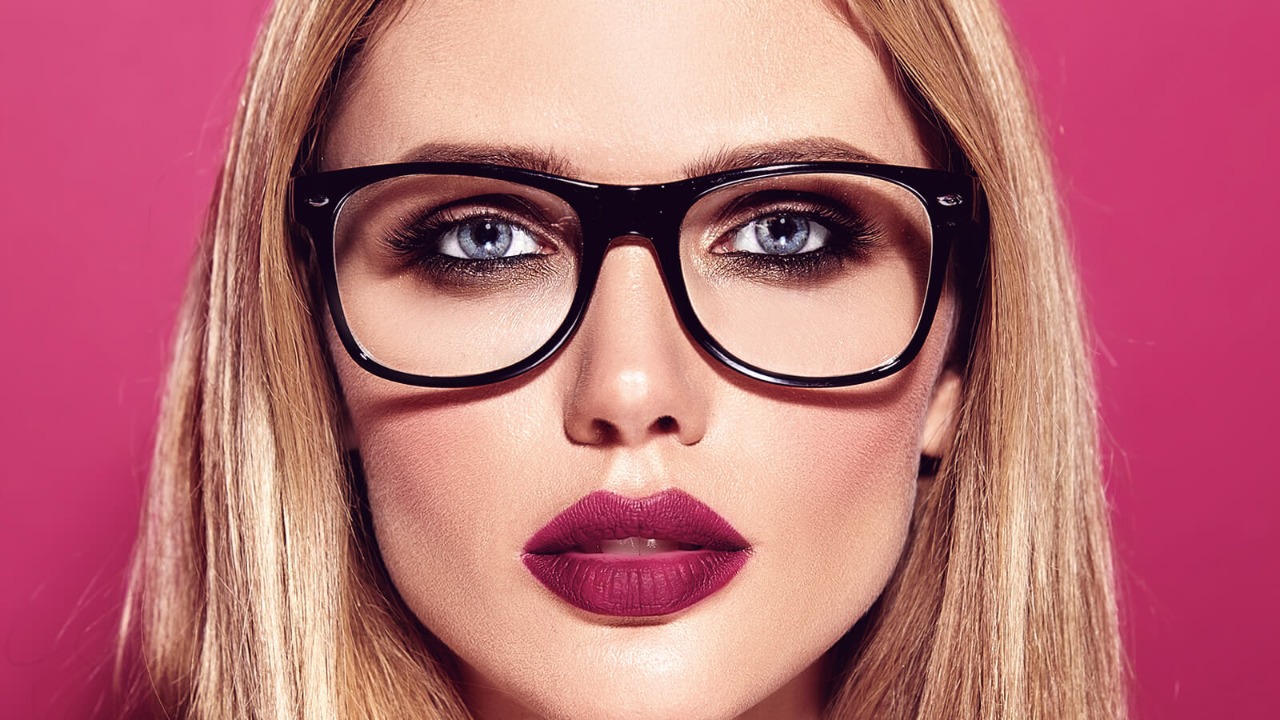 Affordable glasses are quite favourite among people, especially those who enjoy them as a fast fashion accessory. That's why we bring to you 5 affordable glasses frames that suit almost any occasion and help you put your best fashion foot forward. These are not only available in a variety of styles to smile at but also in rich colours that complement your wardrobe. Get ready to check them out!
5 Affordable Glasses to smile at without any pocket pinching
Round Cat Eye Glasses in Cherry Red
Magnificently curved with a delightful cherry red colour, these round and cat-eye styled affordable frames are a treat! They will suit more on face shapes like square, oval, and heart. Wear them at all casual occasions and get ready for surprising sweet compliments.
The cherry wine see-through texture looks beautiful on all men and women. Also, the frame's made in high-grade and lightweight acetate. This material not only makes it super durable but also super comfortable, as now you can spend all day long with them on your eyes with no strains and headaches.
Round Tortoiseshell Double Bridge frame
Most affordable glasses look unappealing and don't have a vibe of high-end style. These Tortoiseshell double bridge frames in the round style are totally opposite. You must try these splendours for both men and women. The frames have angled edges, a double bridge, Havana and tortoiseshell colours, and gold temples with black tips.
Plus, extravagant details make them an impeccable pair wearing which you'll feel no less than a celebrity. The frame's featherlight acetate makes it comfy for prolonged use and each of the elements makes sure to only speak the language of quality.
Havana & Tortoiseshell Browline Glasses 
If you are up for a hipster look, then these browline glasses are what you need. The glasses sport nuances of quirk and adventure with the thick browline, square and wayfarer styles mixed. The Havana and tortoiseshell colours on the frame front and the temples makes these affordable glasses stick out a mile.
What's more, the acetate and metal combo makes them sturdy and durable. The gold thin rims complete the full-rim glasses which are mostly perceived as half-rim due to the captivating browline. Suiting both men and women, these glasses look flawless on most casual occasions.
Black and white Striped Glasses
While all the above frames are excellent for casual occasions, here's one for formal occasions. These nerdy glasses sport a hybrid of round and wayfarer in the classic colours of black and white. To add to the modish extravaganza, these affordable glasses have silver temples that give your look an exquisite touch.
The full-rim does a fantastic job of making heads turn to you without being too bold. Everything from the stripes to the metal and acetate used in these glasses has nuances of high-quality and durability. This quality is what makes these cheap glasses look and feel expensive without actually being.
Icy Blue Glasses in Rectangular with Double Bridge
Looking for cool and affordable glasses? This pair in icy blue with the double bridge is a must-try. In its own subtle way, this acetate frame stands out and gathers admiring eyes for you. Both men and women can enjoy their beauty, comfort and quality. Plus, they suit almost any occasion thanks to the unique colour like icy blue and the rectangular style. If you have a face with shapes like round or oval, then you are in for a treat. That's because these geeky glasses can embellish your personality in no time.
So, when you buy glasses online on Specscart, keep these 5 affordable glasses in mind. Like any other pair bought with us, these also come with free anti-glare, anti-UV, and scratch-resistant coatings on their lenses. Thus, saving you loads of money when you buy prescription glasses online.