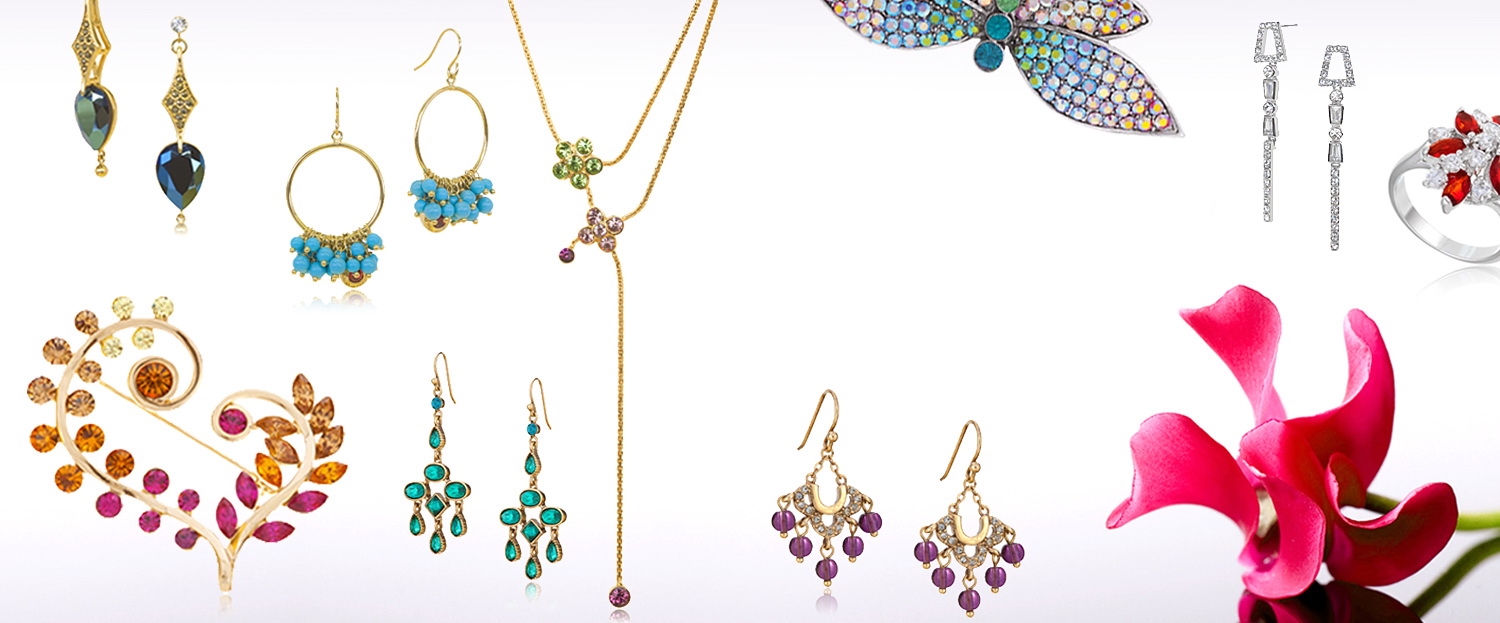 Summer is a good time to show what you've got in terms of your jewelry collection and this is so much important for women. Women are the ones that wear pieces of jewelry the most and there is nothing like wearing beautiful pieces of jewelry in the beautiful summer.
When you're going on a vacation or outing on the beach or interesting places, putting on beautiful and splendid costume jewelry is the bomb. For women precisely, the jewelry you put on would need to match your outfit so you would feel good and enjoy the season.
There are a lot of wholesale jewelry designs out there for women, but it doesn't feel any better with you wearing the best of the season. Shortly, I would give you 8 fashion costume jewelry designs that you as a lady need to put on during this summer period.
Tassel Earrings
Tassel earrings of different forms, shapes, and colors are one of the best jewelry that women love to have in their possession during the summer period. Tassel earrings are a dangling form of jewelry and fits perfectly for any kind of outfits you put on during the summer period.
It can be worn to the beaches when you feel like enjoying the hot sun and beauty of the environment. Tassel earrings are also good when worn to mid-night dinners in restaurants with friends as it brings out the beauty in ladies with the high fashion tassel design.
Sterling silver hoop earrings
The sterling hoop earring is one of the most common jewelry women put on during summer as the beauty it brings is one to marvel on. The silver form is the most used and best for women to wear. It doesn't give stress to your ears and fits perfectly for any summer outfit.
Sterling silver hoop earring is good to put on when you're going on a date or with friends in the cool evening. And also makes a lot of sense when you're going to shows and you want to look classic. It's a piece of priceless jewelry for ladies and becomes so important for them during the summer period.
Coral chunky bracelet
Of course, the coral chunky bracelet is one of the most used costume fashion jewelry by women in the summer. The chunky bracelet is good and beautiful when you put on a beach or tour outfit. Then, coral is another beautiful and unique jewelry that every lady owns and if not would want to get because it brings out the beauty in the outfit they put on.
So, coral chunky bracelet is one good fashion piece of jewelry that women love to show off with during summer. No matter the occasion or place you're going, as a lady putting on a coral chunky bracelet would make you look gorgeous.
Chunky amber neck bead
Of course, what other jewelry would be more classic for women in the summer than the chunk amber bead? This jewelry is one of the most popular jewelry women out in the summer as it fits the season perfectly.
During summer, there are both daylight and night parties which demand women putting on their casual outfits which becomes gorgeous when they add a chunky amber bead to it.
This jewelry is so precious for ladies because it isn't used regularly but mostly on summer parties, picnics, and beach walk. It isn't stressful for women's necks and jewelry to have in your possession.
Gold drop earrings
Gold drop earring is another nice and perfect costume fashion jewelry to be used by women in the summer season. Nothing is more fascinating than putting on a pair of glittering gold drop earrings and going to midnight parties or daytime shopping or shows. This type of earrings are always hot-selling jewelry in the wholesale fashion earrings boutiques, so when you are choosing them, do ask for advices from your friends or store owners about how to wear the best style with your apparels because there are so many diversities for gold drop earrings on-sale nowadays.
Gold drop earrings are a jewelry that is used outside the summer period but it is so gorgeous and beautiful to wear under the sun as it would make you glow and glitter completely.
This unique small jewelry matches any outfit you put on because it is a drop earring which is so perfect.
Blue mystic quartz necklaces
Blue mystic quartz necklace is a very beautiful gem that women put on during the summer because it glitters like a diamond. Summertime is a time of bright sun, beautiful skies, and fresh wind blowing which makes it a perfect time to put on something interesting and unique.
Blue mystic quartz necklace is a gem with blue color but when the rays of the sun heat it through, you would start seeing kind of a rainbow color which makes it so unique and make you attractive. The above its one of the main reasons women love to put on this jewelry as it is the best type to flaunt the best of attractive pieces of jewelry on beautiful outfits.
Blue mystic quartz necklace is best fitted when you as a woman is going for a night date, party with friends. At the party or club, you could feel like taking off your jacket and the lights of the party room would make you look very beautiful and attractive.
Abalone shell pendant
Abalone shell pendant is a piece of top jewelry design that fits perfectly to wear during summer. It is a nice jewelry design women put on when they're going to the beach and picnics because it is portable, unique, and beautiful.
The abalone shell pendant has a lot of designs in which the palm tree design is the most common because it fits the season perfectly. When you're walking on the beach with your unique abalone shell pendant (palm tree design) and a nice casual outfit, you would feel good.
Rose gold stud earrings
Stud earrings Is a classic and worldwide used jewelry by women as it is very comfortable. Rose gold design is the most used in the summer because it represents the season and makes every woman feel they're with the trend.
This jewelry is a very valuable possession as it is portable and something every woman should own. Rose gold stud earring fits any kind of outfit and occasion during the summer period. The jewelry is small but also shining and fascinating to put when put on by women, that's the reason it is dominant during this season.
It is essential and vital for women to put on jewelry designs that represent the season or moment as it makes them the fashion beings they claim to be.