Thankfully, the cold weather is slowly saying goodbye to us and now we don't need to wear layers upon layers of clothing to keep us warm. Even if sometimes layering gives us some amazing outfits that also keep us as warm as we want, it also does make us carry tons of clothing that in the end can be very annoying if we get to places with heating. Imagine having to carry around 3 pieces of clothing while you are shopping.
But since spring is a much warmer season, you won't have to worry about that anymore and you'll be much more comfortable. If you are looking to be comfortable while working out and in your daily life, I highly recommend you get some of the amazing yoga sets from Cosmolle.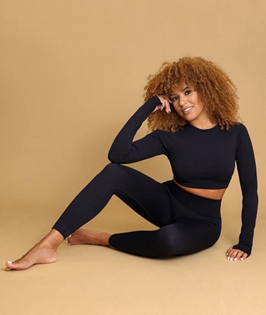 Activewear has slowly become a must-have in anyone's closet. Obviously, their main focus should be exercising but they tend to be also amazing and comfortable to wear whenever you just want to be at home working or running errands without having to produce yourself or choose a special outfit just for that.
You see more and more influencers and people in general over social media wearing them because they are super comfortable and multifunctional. So, if you would want to elevate your look during this warmer season, without looking out of place or totally underdressed, a pair of high waist leggings and a nice top will be your amazing new best friend.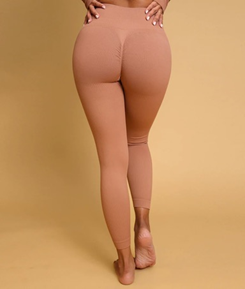 While there are a lot of brands that offer a lot of activewear clothing, Cosmolle's one for sure should be your first choice. Why? Because they are really comfortable and made for women by women. This assures you that your comfort will always be the priority. And in general, as a brand, they seek your overall comfort in all their products. They don't want you to give up on comfort just so you can look good. They want you to look good, while you feel good and comfortable.
They do have some activewear sets that you will love and I think one that will be amazing for spring is AirWear Long Sleeve & High-Waist Legging Set. It comes in three different colors, which are black, blue, and brown, and sizes from S to 3X. This is amazing because size inclusivity should be the way to go.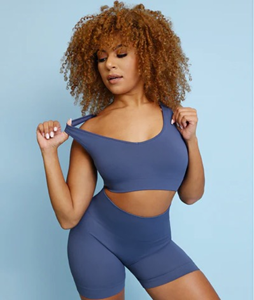 Besides that, it is made of a performance fabric that is not only buttery soft but also has a unique texture. It is also stretchy, breathable, and most importantly moisture-wicking, which will keep you dry and obviously comfortable during your workout and also during the day if you wear them to run errands or work at home.
This eco-comfy fabric was also made with recycled nylon and it will be feeling like a second skin to you…. Which is what comfort in clothing should feel like. It doesn't have a front seam and it is also anti-camel-toe. Which is something annoying for us women when we were tight clothes. The back has a ruched seam that will give your butt a nice lifting effect.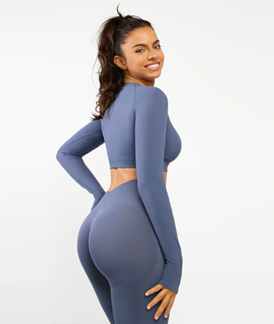 The top has a classic but very versatile scoop line, that you can style with a big variety of clothing. It has thumb holes, that were designed to keep the sleeves in place. You can choose the sports bra to pair with the high-waisted leggings, which they also sell separately instead of it, which will be extremely comfortable too. It has edge-bonded panels that will provide comfort and in general, it provides support during the workouts thanks to its light impact design.