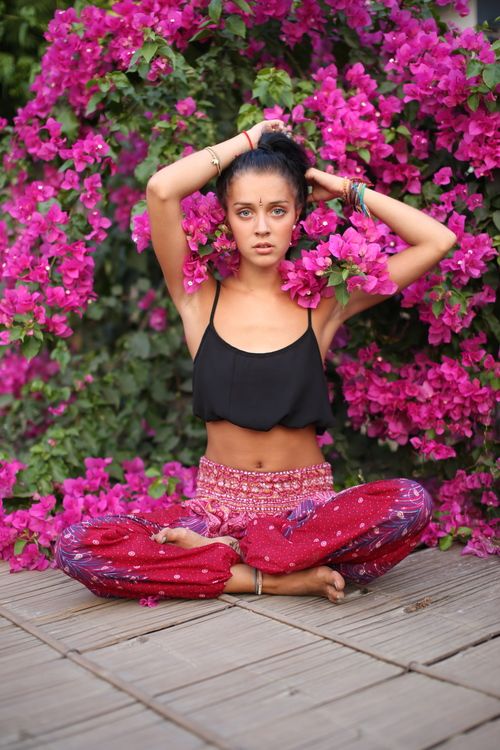 Hippies are known for their relaxed and carefree attitude to life, and this carries through to their dress sense and style too. Hippies always look comfortable and at ease with what they are wearing, and that's something that every person aims to achieve.
Here are five fashion tips that will keep you in tune with your hippie side:
Choosing the right footwear
This is a vital step in achieving any style that is going to make you look and feel comfortable. Many die-hard hippies choose to go barefoot, but that's not that practical of a choice if you've to go the supermarket to pick up some groceries. Choosing to wear a flat sandal or flip-flop is a much better option as they are comfortable, they look good and they are easy to slip on and off when needed.
Wear loose fitting tops
Comfortable, natural and loose fitting tops and tees are the best option when putting together a hippie inspired outfit. Avoid wearing any tops that are anyways tight or figure hugging. Old, worn and tie-dyed tops are key pieces of any hippies wardrobe.  Long-sleeved peasant blouses and linen shirts are also very popular as they  look fashionable without being fussy.
Harem pants
No hippies wardrobe is complete without at least one pair of harem pants. Mainly made from light materials, they come in a huge range of different colors and funky patterns. Harem pants are fun, they're extremely comfortable and they are a great way of adding a splash of the hippie vibe to any outfit. Versatility is guaranteed with any pair of harem pants. You can pair them with a bikini top and flip-flops for a beach look during the day or wear them with a sandal and tie-dye top for a meal out in the evening.
Denim shorts
Ripped or torn denim shorts can instantly add a hippie edge to any outfit. You don't necessarily need to rush out and buy new denim shorts in the shops, why not try and recycle your old jeans? If you're male, turn your old jeans into cutoffs with the use of a scissors and if you're female, turn your old jeans into some short shorts. You're not worried about your shorts/cutoffs looking pristine and presses so be as sketchy as you like with your  cutting design.
Accessorize
Handcrafted jewelry is a key piece to any hippie look. Long beaded necklaces, natural stones, peace charms, seashells and ethnic-inspired earrings are all hugely popular. Why not get creative and make your own hippie inspired jewelry? Hippie life is all about having fun and expressing yourself!